How does the OSMO Patch work?
We are very often asked the question… 'Exactly how does the OSMO Patch work?'
Well this is a great question! It is so pleasing for us to see how many people are now taking such an active approach to better understanding their treatment options in order to maximise their health outcome.
To best answer this question we have produced this short easy to follow 4-5 min video at the request of many of our customers. We hope that this video is helpful in allowing you to better understand the biological processes which allow the OSMO Patches to naturally remove fluid, reduce swelling and alleviate the associated pain.
A Visual Guide
A visual guide on how the OSMO Patch works.
Step 1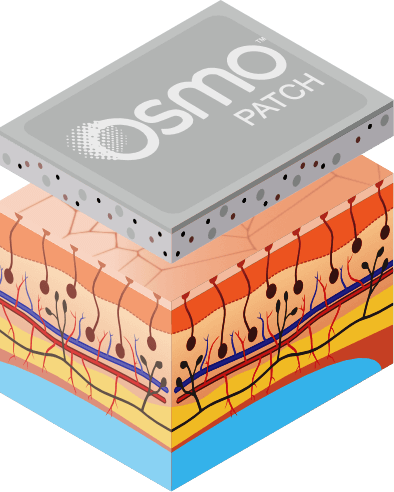 Adhere the patch/pad directly over the targeted area just before going to bed.
Patch/pad should optimally be worn for approximately 6-8 Hrs.
Adhere the patch/pad directly over the targeted area just before going to bed.
Patch/pad should optimally be worn for approximately 6-8 Hrs.
Step 2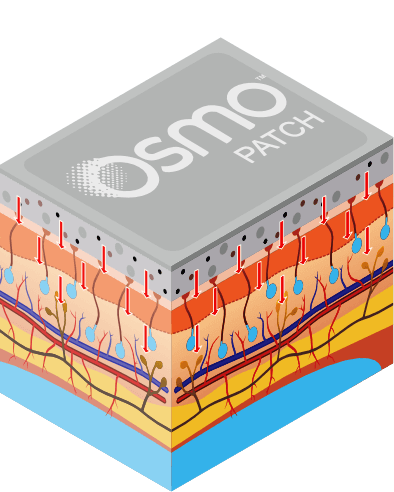 Shortly after the patch/pad is adhered to the skin, they will begin to emit far infrared heat.
Far infrared heat moves as small energy waves, easily penetrates the skin directly under the region where the patch/pad is applied.
Underlaying receptors of the sympathetic nervous system are then activated throughout the night until the the OSMO Patch is Removed.
Step 3
The sympathetic nervous system then directs the body to being cooling the area by moving fluid to the surface of the skin.
As the fluid reaches the surface of the skin it is quickly whisked away and absorbed into the patch/pad before any cooling process can begin.
Unabated, this heating and fluid removal process continues throughout the night until the OSMO Patch is removed.
Thanks to the natural power of osmosis underlying fluid is subsequently removed from the target area.
Step 4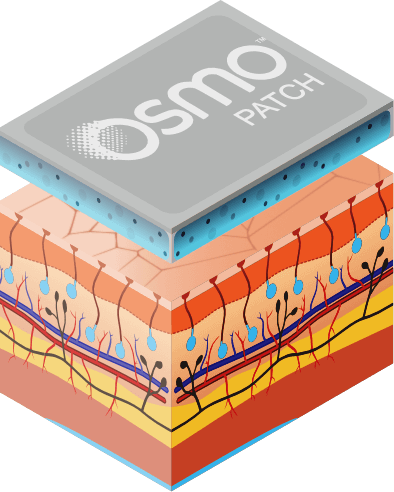 The patch/pad is then simply removed and discarded in the morning after a 6-8 hrs application period.
This process is then repeated each consecutive night until completed.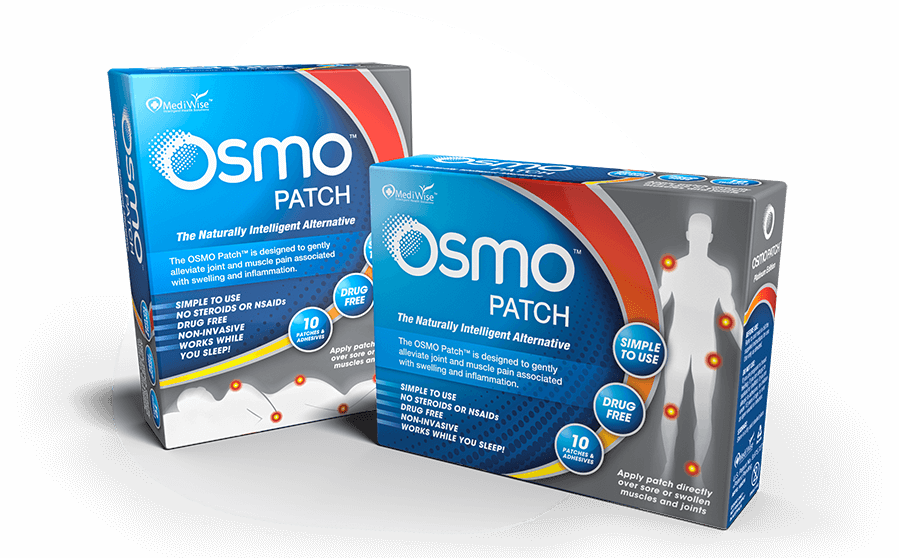 When losing your lifestyle is not an option!
OSMO patch is used by thousands of people around the world to reduce inflammation and associated pain due to Bursitis, Baker's Cyst and many other joint related ailments… all from the comfort of their own home.
For less than the cost of a visit to a specialist, there is little to lose except for your pain!
After watching this video you may also like to read some of the many fantastic testimonials that people have sent to us. Many of these individuals are people just like yourself who were also looking for a non-invasive and natural alternative, making the choice to experience the OSMO Patch for themselves. Click here to read what they have to say!
Testimonials
Real accounts by real people. Hear what they have to say!
Baker's cyst
Hi there! I've been wanting to write you about your product, OSMO Patches, but couldn't find an email address for comments. While deleting emails way back from January 2010, I found this confirmation of my order from your company, so I hope you will relay this email! I have a bakers cyst on the back […]

Terry M
Oregon, United States
General Bursitis
Thank you very much. I used the patches from a previous order for 10 days and they helped a lot. I am hoping that by continuing to use them, my condition with bursitis will be completely cleared up. I will let you know the results.

Nancy K
South Carolina, United States
Hip bursitis
I have been suffering from bursitis in my right hip since last August. I saw your website & ordered 20 patches. I used a patch for 3 nights and didn't notice much difference & there was just a slight amount of fluid in the patches each night. Last night I moved the patch a little […]

Linda S
California, United States
General Bursitis
Hi, Just a feedback on the patches. I was certainly won over by them. Great product and would recommend them. Merry Xmas to all. Regards

Baker's Cyst
I've had bakers cyst under my knee cap for 5 years and I've been in constant agony and haven't been able to bend my knee for 5 years all my doctor could come up with was sticking needles under my knee cap, but 3 days on patches and it's amazing swelling has almost gone pain […]

Hip problems
I have just started using OSMO patches on my hip and have had some significant relief after only two nights of use. I was wondering if they could also work on a large ganglion on a wrist? Sincerely,

Peg S
Texas, United States
Baker's cyst
I received the patches on SATURDAY and this is working fine. THANKS

William B
North Carolina, United States
Knee problems
Dear Danniel, I fell 1.5 metres onto the road, landing on my patella. The pain was severe, and after two weeks on crutches I was left with a fluid-filled bursa the size of half a golf-ball on my knee. I already had a swelling just below my kneecap for five years, and another specialist had […]

Paul S
Auckland, New Zealand
View More Testimonials
Disclaimer